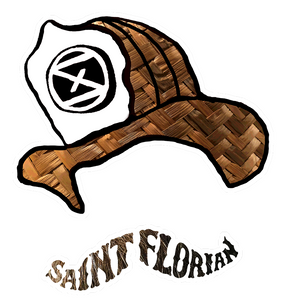 Loved it!
Ordered a custom shield from Saint Florian for my husband's lake straw hat . He loved it! Thank you Saint Florian. I can always find a great gift from your place.
Awesome items!
I purchased 2, 1 for my husband and 1 for his captain for Christmas. I can not wait to give them to them, they're going to love them! I also purchased a sticker, seems to be good quality.
Awesome hat.
Great product and even better meaning to is firefighters. Fast shipping
Great add on
I really like this add on to my hat. It's easy to distinguish my hat between everyone else's. The only thing that I noticed was that the threads that hold the leather together was a little small and my threads broke but no damage was done. I just put a little super glue on it and all good but I still love it.