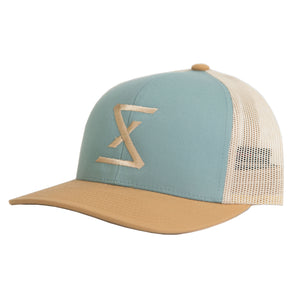 Great fitting hat
Most trucker hats I ever get don't ever seem to fit my head well. This is the first time I can say I feel comfortable wearing a trucker hat and love the quality and colors of it!
Great hat
I was turned on to Saint Florian when I bought my straw fire helmet. This trucker cap is perfect for everyday wear.
New Customer
Fellas at work have the palm hat,I sure did like it. Shopped the site ordered the palm and found a trucker hat to match the new boat, received the order quickly...could not be more happy, got home...wife and daughter staked claim to the hats! Need to order more now!!
Pics on the lake to follow.
Thank you,
James Moore
Fits great and looks awesome
Kids firefighter hat and snap back
So comfortable! Best summer hats out there!